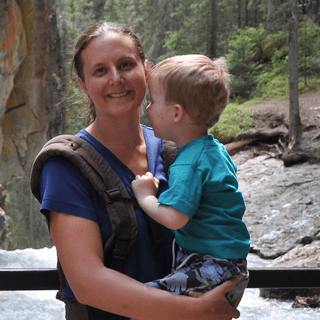 Dr. Lilli Kerby
I'm a BC girl through and through.  Born and raised in Rossland, I returned to take up a practice in my home town after studying Biochemisty as an undergraduate, then Medicine at UBC.  I also took time to work at Teck in various roles, and teach English and travel abroad.  I always knew I would end up back here though, as this is clearly the best place on Earth to live and raise a family. 
We are always looking for ways to improve our care of our patients, and I'm look forward to adopting new technology and working along-side allied health care providers to help us care for our amazing patients.  Working in a small town makes patients, staff, and colleagues feel like family, and it's a privilege to be involved with so many wonderful people.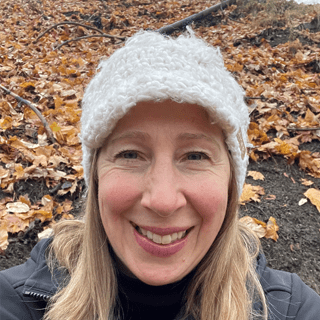 Dr. Laara Banner
I was lucky to have spent the greater part of my childhood in Rossland and on the shores of Kootenay Lake.  I completed my Medical Degree at the University of British Columbia in 2000, followed by Family Medicine Residency at the University of Calgary in 2002.
After practicing Family Medicine in several other parts of Canada, including three years in Yellowknife, NT, the opportunity arose to return to Rossland, raise my two children here and join the Monashee Medical Clinic.  This has truly been a dream come true; to work with a team of caring and conscientious clinic staff and physicians, and to serve such a health conscious community of artists, athletes and lovers of the great outdoors!
After being humbled by a chronic medical condition within my own family in 2014, I discovered and became passionate about learning and practicing Functional Medicine.  The goal of Functional Medicine is to heal the digestive system and to find the root cause of chronic autoimmune and inflammatory conditions.  In addition to my Family Medicine practice, I see patients for Functional Medicine on a referral basis from their primary care providers. www.ifm.org
When not working, I can be found cooking, doing yoga or, with my husband and kids, enjoying the West Kootenay's incredible mountain trails and lakes – on foot, bike or skis!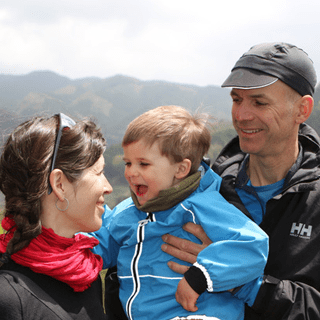 Dr. Jonas Sandstrom
I joined the Monashee Medical clinic in 1997 (has it been that long????) when fate brought me here as a newly graduated physician.  I still remember my first impression of Rossland and that feeling of arriving in a town with true soul, a place where friendships are genuine, where you are surrounded by 360 degrees of adventure, recreation and unspoiled nature.  I fell in love with Rossland and its people!  I feel privileged to work and play in this incredible community where I feel a deep connection with my patients and I can't think of a better place to raise a family.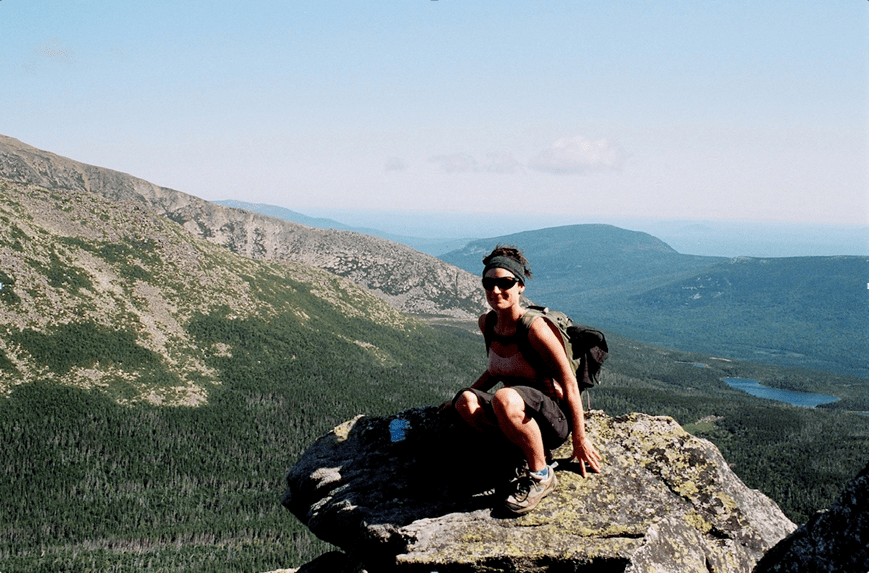 Nurse Practitioner Tessa Hamilton
I'm very excited to have recently joined the Monashee Medical Clinic here in beautiful
Rossland, BC. I grew up in a remote costal community but moved to the northern interior and
completed my undergraduate degree at the University of Northern British Columbia. I
completed my Masters in Public Health while in Ontario at Lakehead University and after
returning to BC, completed my second graduate degree with my Nurse Practitioner designation
through the University of Victoria. I am passionate about primary care. I have been fortunate
enough to work throughout Canada and internationally and feel incredibly lucky that my family
and I have made Rossland our home with the opportunity to live and grow in this vibrant
community. I have three children, two fast dogs and an ornery hedgehog. When not at the
clinic I enjoy spending time with my family on the trails.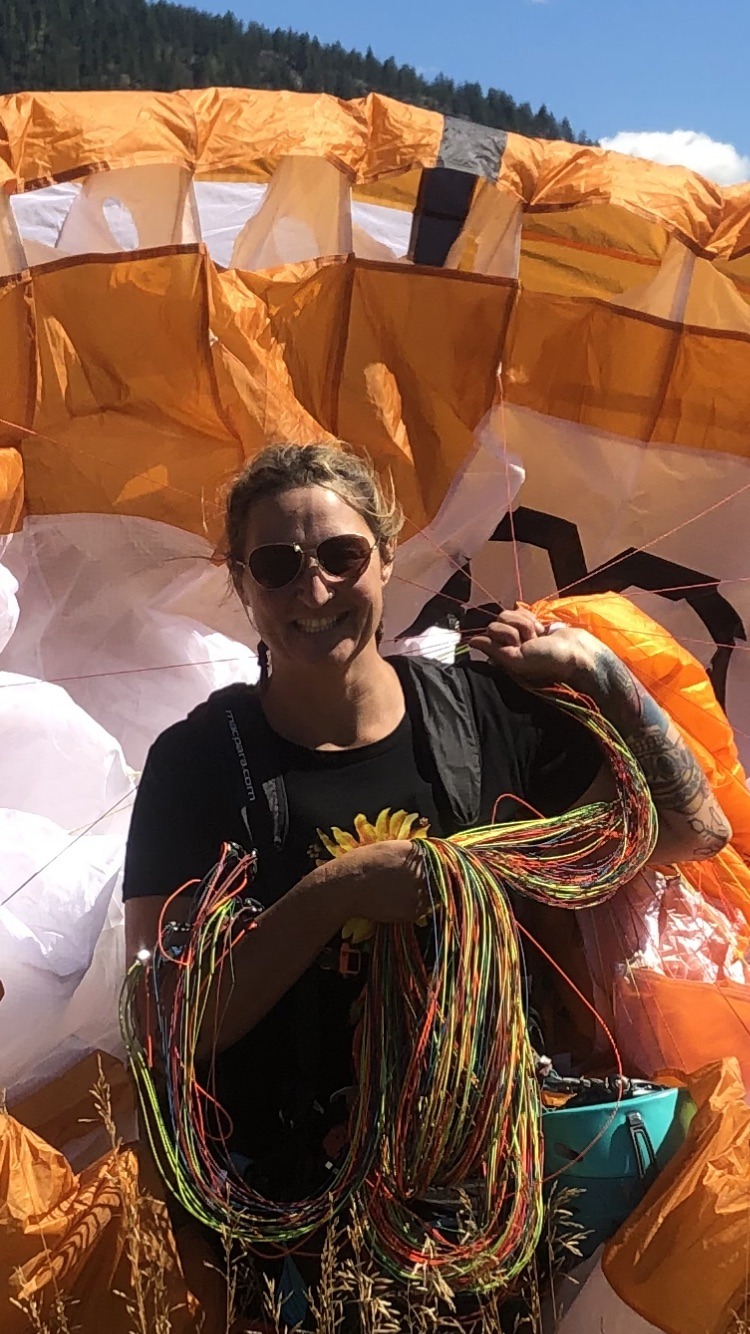 Registered Nurse Amy Exner
I joined Monashee Medical Clinic in the autumn of 2021 in the role of Registered Nurse, an Allied Health member in the provision of team-based care. Prior to that I have been working as a nurse in the area for 8 years, at the regional hospital in several different areas and also pursued a specialty education in Diabetes Management. I grew up in Rossland which I have called home for over 40 years and where I have raised my family. I take pride in my work and am passionate about providing quality, patient-centred care while getting to know the people I work with. I have really enjoyed the teamwork ideals at the Monashee Medical Clinic and am proud to be a part of your health care team. When I am not keeping busy with work you can find me enjoying the outdoors with family, friends and my dog, either playing on the ground or in the air.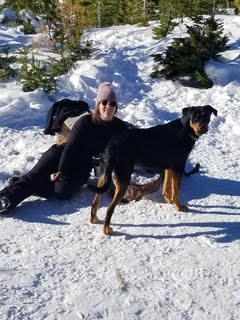 Registered Nurse Sophia Hess
I joined the Monashee Medical Clinic in the summer of 2022 as part of the Allied Health Team.   I am a Registered Nurse and most of my 6 years of nursing experience has been based at our regional hospital where I have specialized in emergency, paediatric and labour and delivery nursing. I am passionate about working closely with patients to provide quality care, empowerment and support through their health care journey.  Although I moved here 6 years ago, I'm happy to call the Kootenays home. Moving to Rossland was motivated by the charm of this small community surrounded by the most beautiful outdoor playground. In my spare time, I enjoy spending time outdoors with friends, family and of course my sweet four legged friend, Bane.